When it comes to clothing, the type of fabric used can greatly affect how a garment feels against your skin. In this article, we will explore the texture of hemp clothing in comparison to other natural fibers like cotton and linen. By delving into the nuances of these materials, you'll gain a better understanding of how hemp stands out in terms of comfort and tactile experience. Whether you're a fashion enthusiast or simply curious about the world of textiles, this article will provide a fascinating insight into the unique texture of hemp clothing. So, let's embark on this journey and discover the wonders of this versatile fabric together!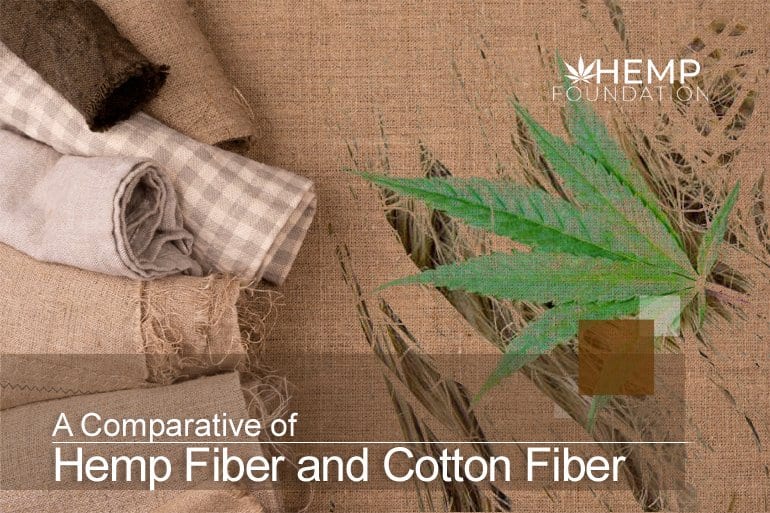 This image is property of hempfoundation.net.
Hemp Clothing
Hemp clothing has gained popularity in recent years due to its numerous benefits and unique properties as a fiber. It offers comfort, breathability, durability, and style while also being an environmentally sustainable option. So, let's explore the properties and benefits of hemp clothing in detail.
Properties of Hemp Fiber
Hemp fiber is derived from the stalk of the Cannabis sativa plant. The texture of hemp clothing is wonderfully versatile and can range from soft and smooth to slightly coarse, depending on the processing and weaving techniques used. It has a natural luster that adds a touch of elegance to the fabric. Hemp fibers are longer and stronger than cotton or linen fibers, making them highly resilient.
Benefits of Hemp Clothing
Hemp clothing offers a multitude of benefits that make it an excellent choice for individuals seeking both comfort and sustainability. Firstly, hemp is an incredibly breathable fabric, allowing air to circulate freely and providing excellent moisture-wicking properties. This is particularly advantageous in warm climates or during physical activities, as it helps to regulate body temperature and keep you fresh and dry.
Furthermore, hemp clothing is known for its durability and longevity. The strength of hemp fibers makes the fabric resistant to wear and tear, ensuring that your garments will stay in good condition for a long time. Additionally, hemp is naturally resistant to mildew, mold, and pests, which means fewer chemicals are required during the cultivation and processing of this extraordinary plant.
Moreover, hemp is an environmentally friendly choice. It requires significantly less water than cotton to grow and does not have the same detrimental impact on the soil. Hemp plants also absorb large amounts of carbon dioxide, contributing to carbon sequestration and mitigating climate change. Choosing hemp clothing helps reduce your carbon footprint and supports the cultivation of a sustainable crop.
Cotton Clothing
Cotton is perhaps the most widely recognized and commonly used natural fiber. It has been a staple in the textile industry for centuries due to its softness and versatility. Let's delve into the properties and benefits of cotton clothing.
Properties of Cotton Fiber
Cotton fiber comes from the fluffy bolls of the cotton plant. It has a soft and smooth texture that feels gentle against the skin. This inherent softness makes cotton garments incredibly comfortable to wear. The cotton fiber is also highly absorbent, allowing it to readily absorb moisture and dry quickly.
Benefits of Cotton Clothing
Cotton clothing offers several advantages that have made it a favorite among consumers. The soft and breathable nature of cotton makes it ideal for everyday wear. It allows air to circulate, keeping you cool in warm weather. Cotton garments are also hypoallergenic, making them suitable for individuals with sensitive skin.
Another benefit of cotton clothing is its easy care. Cotton can withstand regular laundering and is resistant to shrinking, making it a practical choice for garments that are subjected to frequent washing. Additionally, cotton garments are versatile in terms of style, as the fabric can be easily dyed, printed, or embroidered, allowing for endless creative possibilities.
Linen Clothing
Linen, like cotton, is a widely used natural fiber that has been prized for centuries. Its unique texture and exceptional properties make it a popular choice for various clothing items. Let's explore the properties and benefits of linen clothing.
Properties of Linen Fiber
Linen is derived from the flax plant, and its fibers are known for their strength and durability. Linen fabric has a distinctive texture that is slightly coarse but becomes softer with each wash. Its irregular, crisp feel adds a chic and sophisticated touch to garments, making linen clothing perfect for both casual and formal occasions.
Benefits of Linen Clothing
Linen clothing boasts numerous benefits that appeal to many individuals. Firstly, linen is highly breathable, allowing air to pass through the fabric easily. Its moisture-wicking properties make it suitable for warm climates, as it quickly absorbs and releases perspiration, keeping you cool and dry.
Durability is another advantage of linen clothing. The tough fibers make linen garments resistant to wear and tear, ensuring that they remain in good condition for a long period. Linen is also thermoregulating, meaning it can adapt to the body's temperature and provide comfort in both hot and cold weather.
Moreover, linen is a sustainable choice. Flax plants require less water and pesticides than other crops, making linen more environmentally friendly than synthetic fabrics. Additionally, every part of the flax plant is utilized during production, minimizing waste and reducing the fabric's overall environmental impact.
Comfort and Softness
Hemp
Hemp clothing offers a unique blend of comfort and softness. Though it may initially feel slightly coarse, hemp fabric becomes significantly softer and more pliable with each wear and wash. The texture of hemp clothing can be compared to that of linen, providing a cool and breathable feel against the skin. The natural luster of hemp adds a touch of elegance to its softness, making it both comfortable and visually appealing.
Cotton
Cotton clothing is renowned for its exceptional comfort and softness. The inherent softness of cotton fibers makes garments made from this fabric gentle against the skin. Cotton fabric feels smooth and luxurious, providing a cozy and comfortable experience. It is commonly used for undergarments, loungewear, and other garments that require a soft touch against the body.
Linen
Linen clothing offers a unique texture that starts off slightly coarse but gradually becomes softer over time. It provides a crisp and breathable feeling against the skin. The natural fibers of linen give it a cool and smooth sensation, making it ideal for warm weather. Linen fabric remains comfortable even during extended wear, ensuring that you stay cool and fresh throughout the day.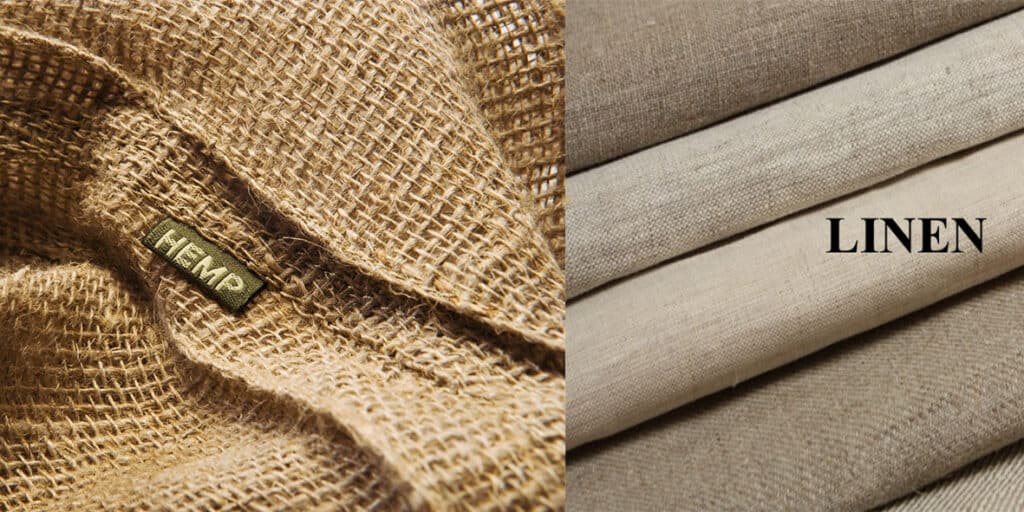 This image is property of deionescu.com.
Breathability and Moisture-Wicking
Hemp
Hemp clothing excels in terms of breathability and moisture-wicking capabilities. The porous nature of hemp fabric allows air to circulate freely, keeping your body cool and preventing excessive sweating. Hemp fibers have excellent moisture-wicking properties, meaning they can absorb moisture from your skin and evaporate it quickly, leaving you feeling dry and comfortable.
Cotton
Cotton clothing is highly breathable and excels in moisture absorption. Cotton fibers have a high absorbency rate, which allows them to soak up moisture from your skin. This absorption helps to keep you comfortable by reducing the stickiness and discomfort caused by sweat. Cotton fabric then allows the absorbed moisture to evaporate, allowing air to pass through and cool the skin.
Linen
Linen clothing is renowned for its exceptional breathability and moisture-wicking properties. Linen fibers are highly absorbent, ensuring that they can absorb perspiration quickly and efficiently. This moisture is then released into the air, allowing linens to dry rapidly. Linen fabric's ability to maintain air circulation makes it an excellent choice for hot and humid conditions, as it helps regulate body temperature and prevent excessive sweating.
Durability and Longevity
Hemp
When it comes to durability and longevity, hemp clothing stands out among other natural fibers. The strength of hemp fibers makes the fabric incredibly durable and resistant to wear and tear. Hemp clothing can withstand repeated use and regular washing without losing its shape or integrity. This resilience ensures that your hemp garments can last for many years, making it a cost-effective choice in the long run.
Cotton
Although cotton clothing is comfortable and versatile, it is not as durable as hemp or linen. Cotton fibers are relatively weak compared to hemp, which can lead to garments losing their shape or wearing down over time. However, with proper care and maintenance, cotton clothing can still maintain its quality and last for a reasonable period.
Linen
Linen clothing is renowned for its exceptional durability. The strong flax fibers used to make linen fabric make it highly resistant to abrasion and damage. Linen garments can withstand frequent washing and extended wear without losing their shape or becoming worn out. Linen's durability ensures that your garments will last for years, making it a worthwhile investment.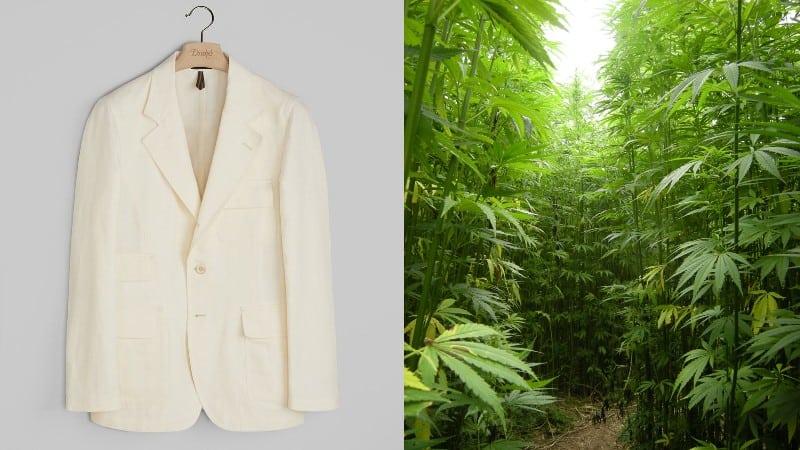 This image is property of stridewise.com.
Wrinkling and Creasing
Hemp
One of the characteristics of hemp clothing is its tendency to wrinkle. While some view this as a drawback, others appreciate the natural, relaxed look that wrinkles give to hemp garments. The texture of hemp fabric and its natural drape means that it may form creases, but these can be easily minimized or smoothed out with gentle pressing or steam.
Cotton
Cotton clothing is generally less prone to wrinkling than hemp or linen. Cotton fibers have a natural resilience that helps garments retain their shape and reduce the appearance of wrinkles. However, it is important to note that cotton can still wrinkle, particularly when garments are tightly packed or not properly stored. Nevertheless, cotton's wrinkles are generally less pronounced and easier to smooth out than those of hemp or linen.
Linen
Linen clothing is notorious for its tendency to wrinkle. This characteristic is due to the natural texture and structure of linen fibers. However, these wrinkles are part of linen's charm and are often considered a desirable feature. They create a relaxed and casual look that is both fashionable and comfortable. Smooth linen garments can be achieved by ironing, though many people embrace the natural wrinkles and wear linen as is.
Versatility and Style
Hemp
Hemp clothing offers a unique blend of versatility and style. The natural texture and luster of hemp fabric make it suitable for a wide range of styles and occasions. Whether you prefer a casual, bohemian look or a more sophisticated and tailored appearance, hemp clothing can be easily incorporated into various outfits. It can be dressed up or down, making it a versatile addition to any wardrobe.
Cotton
Cotton clothing is renowned for its versatility. The softness and malleability of cotton fabric make it highly adaptable to different styles and preferences. From casual, everyday attire to formal and professional outfits, cotton garments can effortlessly transition between various occasions. Cotton fabric can be woven and dyed in limitless ways, allowing for an array of patterns, prints, and colors to suit any fashion taste.
Linen
Linen clothing is renowned for its timeless elegance and versatility. The natural texture and crisp drape of linen fabric give it a distinctive and sophisticated look, making it suitable for both casual and formal wear. Whether you're attending a backyard barbecue or a formal event, linen garments can be effortlessly styled to match the occasion. Linen is often associated with a relaxed, yet refined aesthetic, making it a go-to choice for those seeking a chic and comfortable look.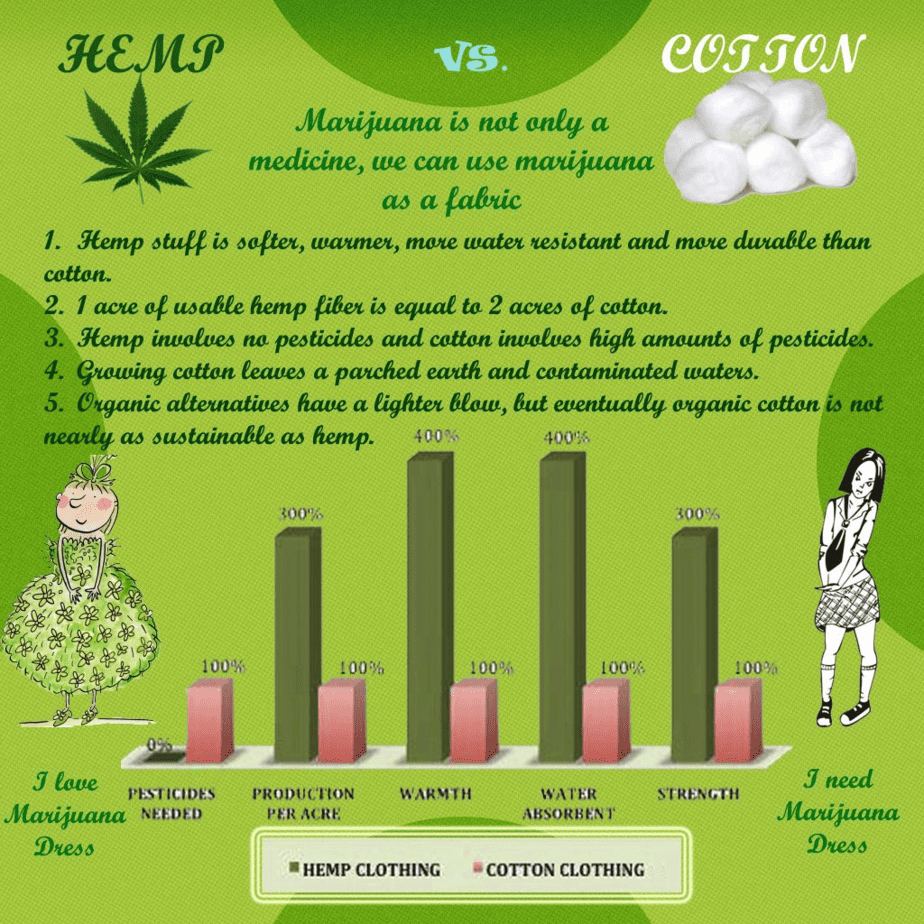 This image is property of hempfoundation.net.
Environmental Impact
Hemp
Hemp clothing is considered an environmentally friendly option. Hemp plants require fewer pesticides, herbicides, and fertilizers compared to other crops. This reduces the overall environmental impact associated with cultivating and processing the fabric. Furthermore, hemp plants have deep root systems that help prevent soil erosion and improve the soil's health. Additionally, hemp crops absorb carbon dioxide during their growth, contributing to carbon sequestration and mitigating climate change. Choosing hemp clothing supports sustainable farming practices and helps reduce your ecological footprint.
Cotton
Cotton production has both positive and negative environmental impacts. On the positive side, cotton is a renewable resource and biodegradable, which benefits waste reduction. However, conventional cotton farming is often associated with high water usage, extensive pesticide and insecticide application, and soil degradation. These practices can have detrimental effects on water resources, biodiversity, and soil health. Opting for organic and sustainably grown cotton can minimize these negative impacts and promote eco-friendly practices within the textile industry.
Linen
Linen is considered a sustainable fabric due to its minimal environmental impact. Flax plants, from which linen fibers are derived, require less water than other crops and are relatively resilient to pests and diseases, reducing the need for chemical interventions. Additionally, flax plants enrich the soil by naturally enhancing its fertility. Linen production also involves minimal chemical processing compared to other fabrics, reducing pollution and waste. By choosing linen clothing, you are supporting a more sustainable and environmentally conscious industry.
Price and Availability
Hemp
Hemp clothing is becoming more available as awareness of its benefits grows. While it was once considered a niche market, hemp clothing is gradually becoming more mainstream. The price of hemp clothing can vary, but it is generally comparable to other natural fibers. As hemp cultivation continues to expand, the availability and affordability of hemp clothing are expected to increase.
Cotton
Cotton is widely available and affordable due to its long history in the textile industry. Its popularity and extensive cultivation make cotton garments accessible to a wide range of consumers. The price of cotton clothing can vary depending on factors such as quality, brand, and design. However, due to its widespread production, cotton clothing is generally more affordable compared to other natural fibers.
Linen
Linen clothing is considered a luxurious option. Its distinctive texture, durability, and eco-friendly production methods contribute to its higher price point. Linen garments are often associated with high-quality craftsmanship and timeless style. While linen may be pricier than other fabrics, it is worth the investment for those seeking durable, versatile, and environmentally conscious fashion choices.
In conclusion, when comparing the texture of hemp clothing to cotton and linen, each natural fiber offers its unique benefits and properties. Hemp clothing provides comfort, breathability, and durability while also being environmentally sustainable. Cotton clothing offers softness, versatility, and easy care. Linen clothing stands out for its crisp texture, breathability, and timeless elegance. By understanding the properties and benefits of these natural fibers, you can make informed choices when it comes to selecting clothing that aligns with your preferences, style, and values. So, whether you choose hemp, cotton, or linen, you can enjoy the comfort, style, and sustainability of these remarkable natural fabrics.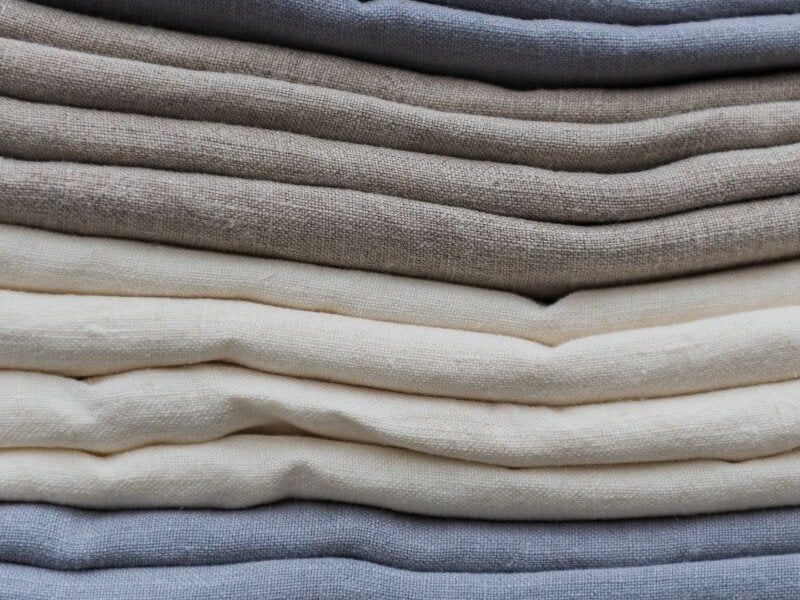 This image is property of hempea.com.
Recent Posts
link to How Bubble Hash Is Rated (1 To 6 Scale)
Discover how bubble hash is rated on a 1 to 6 scale. From texture and color to aroma and potency, learn the key factors that determine the quality of bubble hash. Whether you're a seasoned cannabis...
link to What Is The Most Popular Style Of Hash?
Looking to learn about the most popular style of hash? This article explores the different types, from traditional to bubble hash, and reveals the people's favorite. Join us on a journey through the...