Dropping right into the heart of a hot topic, "Does Hemp Fade?" is an article that takes a detailed look at the reliability and longevity of hemp as a material. With an upbeat tone, the prose keeps you engaged as it navigates through the many aspects of hemp usage, its benefits, and potential drawbacks. If you've ever wondered whether your hemp items will withstand the test of time or if hemp products would lose their charm over time, this piece has all the insights you've been seeking. Be prepared to have your curiosity satisfied!
Understanding Hemp
Let's start by understanding what exactly hemp is and some of its unique properties.
What is hemp?
Hemp, often confused with marijuana, is a variety of the Cannabis Sativa plant species. However, unlike marijuana, hemp contains only a trace amount of THC, the psychoactive component, making it quite distinct. Hemp is highly valued for its durability and versatility. It's used in a wide array of products from textiles and clothing to paper, biofuel, and even food.
Properties of hemp
Hemp fibers are robust, durable, and environmentally friendly. They can withstand harsh conditions, and their hypoallergenic nature makes them suitable for sensitive skin. Hemp fabric is also wonderfully breathable and has excellent moisture-wicking properties. However, like other natural fabrics, hemp does fade over time due to various factors including exposure to sunlight, washing and cleaning, and the natural ageing process.
Causes of Fading in Hemp
While hemp fabric reputed for its long-lasting qualities, it does succumb to fading. Let's delve into what causes this fading.
Exposure to sunlight
Sunlight exposure is a leading cause of fading in hemp. The ultraviolet (UV) rays in sunlight can degrade the color pigments in the fabric, leading to a gradual fading over time.
Chemical Reactions
Chemical reactions from various sources can also cause hemp to fade. This includes reactions caused by the use of harsh chemicals during washing and cleaning, or exposure to certain environmental pollutants.
Washing and Cleaning
Fading can also occur during the washing and cleaning process, especially when harsh detergents or abrasive methods are used. This can compromise the integrity of the hemp fibers and accentuates color loss.
Ageing of Fabric
Over time and with repeated use, hemp fabric undergoes natural wear and tear. This ageing process, coupled with exposure to various environmental factors and repeated washing, can lead to the fading of the fabric.
Factors Affecting Fading
The rate at which fading occurs in hemp fabrics depends on various factors. Let's explore some of these.
Quality of Hemp Fabric
The quality of the hemp fabric depends on several factors, including the quality of the hemp fibers used and the manufacturing process. High-quality hemp fabric may resist fading for a longer time compared to low-quality fabric.
Dyeing Process
The type of dye used and the colorfastness of the dye can also influence the degree of fading.
Environmental Conditions
The environmental conditions such as exposure to sunlight, humidity, temperature, and pollutants also play a crucial part in the fading process.
Sunlight and Fading
The impact of sunlight, particularly the UV component, is significant in fading hemp fabric.
Effects of UV Rays on Hemp
UV rays are notorious for their damaging effects on fabrics. This highly energetic radiation disrupts the chemical bonds in the color pigments, leading to the gradual lightening or discoloring of the fabric, also known as fading.
Photodegradation of Hemp Fibers
Photodegradation is a process where the UV radiation decomposes the chemical structure of the hemp fibers. This weakens the fibers' integrity, and in conjunction with the color degradation, is a significant impetus for fading.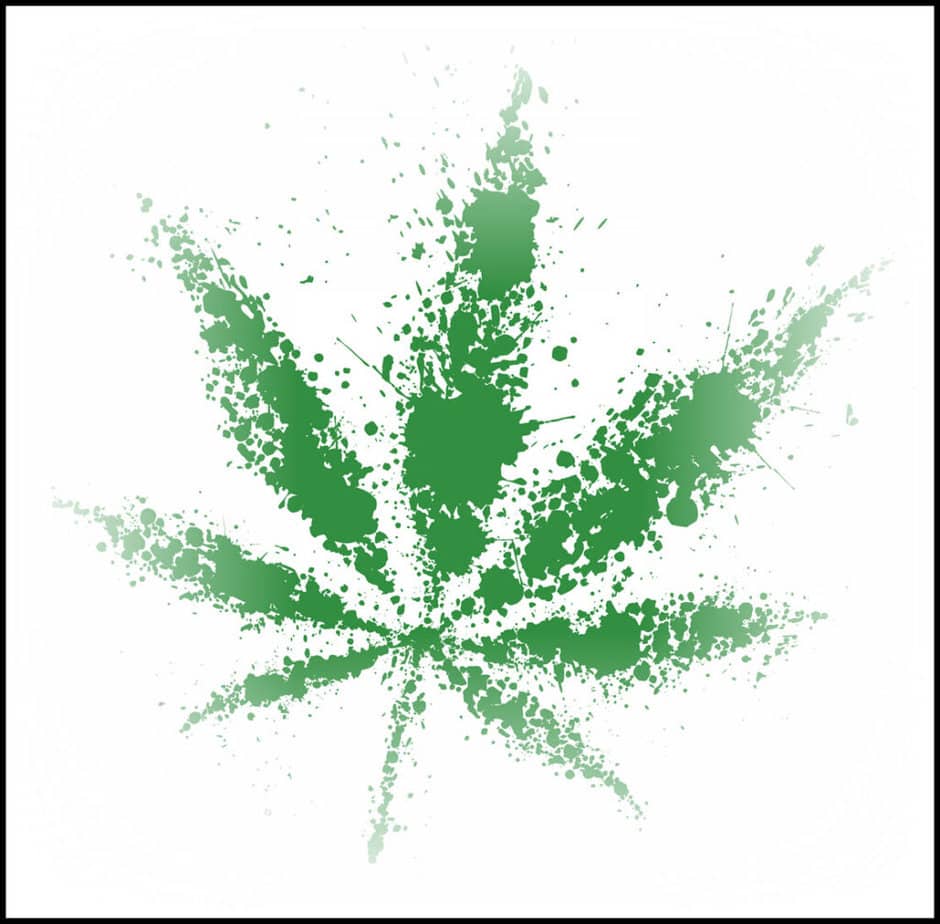 This image is property of cannabis.net.
Chemical Reactions and Fading
Chemical reactions are another major source of fading in hemp fabric.
Oxidation of Hemp Fibers
Oxidation is a chemical reaction that can cause the hemp fibers to weaken and lose their color. This usually occurs when the fabric comes into contact with oxidizing agents in the environment or contained in some detergents.
Chemical Reactions with Pollutants
Hemp fabrics can react with various pollutants present in the environment. Such chemical reactions often result in the discoloration or fading of the fabric.
Washing and Cleaning
While regular cleaning keeps hemp fabrics fresh, it can also contribute to the fading of the fabric.
Effects of Detergent on Hemp Fibers
Some detergents, especially those of a harsh nature, can cause the hemp fibers' color to fade. These strong cleaning agents can break down the color pigments in the fabric, leading to fading.
Importance of Proper Care
Given the susceptibility of hemp fabric to fading from washing and cleaning, it's crucial to wash these pieces appropriately. This often involves using mild detergents and less abrasive washing techniques.
Ageing of Fabric
Fading of hemp fabric also comes as a result of the natural ageing process.
Effects of Wear and Tear on Hemp Fibers
With regular use, hemp fabric naturally endures wear and tear. Over time, this weakens the fabric and makes it more susceptible to fading.
Impact of Repeated Washing
Repeated washing not only poses the risk of chemical-induced fading but accelerates the natural ageing of the fabric. With each wash, the fabric becomes slightly weaker, enhancing the fading process.
Quality of Hemp Fabric
It's crucial to understand the role of the fabric's quality in the fading process.
Role of Fiber Quality
The quality of the hemp fibers themselves is a significant factor in defining how susceptible the fabric is to fading. Superior quality hemp fibers, which are both cultivated and processed well, usually hold up their color better and resist fading for a longer time.
Influence of Manufacturing Process
The way the hemp fabric is manufactured also influences its propensity to fade. A well-manufactured fabric, where careful procedures have been followed during dyeing and finishing, tends to resist fading better than poorly processed hemp fabric.
Dyeing Process
The dyeing process significantly influences the initial color of the hemp fabric and how the color holds up over time.
Types of Dyes Used
There is a wide variety of dyes that can be used on hemp fabric, and each type has unique properties. Some dyes are more colorfast and can resist the fading process better than others.
Colorfastness of Hemp Fabric
Colorfastness is a measure of how well a fabric can retain its color during uses like washing, exposure to sunlight, or wear. The colorfastness of hemp fabric is considerably affected by the type of dye used and the mechanics of the dyeing process.
Environmental Conditions
Environmental conditions significantly impact how quickly hemp fabric fades.
Impact of Humidity and Temperature
High humidity and temperature can accelerate the fading process. These conditions can expedite chemical reactions that lead to fading or increase UV radiation exposure, leading to quicker photodegradation.
Exposure to Pollutants
Urban environments or areas with a high level of pollutants can also accelerate the fading process of hemp fabric. Different pollutants can react chemically with the fabric, leading to discoloration.
Conclusion
While hemp fabric is robust and durable, it's not immune to fading. The degree of fading depends on various factors from the quality of the fabric and dyeing methods used to the environmental conditions where the fabric is used. Understanding these factors allows you to take proper care of your hemp fabrics and possibly slow down the fading process.
Recent Posts
link to How Bubble Hash Is Rated (1 To 6 Scale)
Discover how bubble hash is rated on a 1 to 6 scale. From texture and color to aroma and potency, learn the key factors that determine the quality of bubble hash. Whether you're a seasoned cannabis...
link to What Is The Most Popular Style Of Hash?
Looking to learn about the most popular style of hash? This article explores the different types, from traditional to bubble hash, and reveals the people's favorite. Join us on a journey through the...