If you're in Canada and looking for the best online dispensary to buy your weed from, look no further than West Coast Cannabis. As a trusted and reliable source for high-quality marijuana, they offer a huge range of cannabis products from exotic craft and budget strains, to concentrates and CBD to help with pretty much anything.
Not only do they ensure fast and discreet delivery for all orders, but they also offer a variety of other cannabis products like concentrates, edibles, topicals, and vape pens. With free shipping on orders over $150 and a dedicated customer support team, West Coast Cannabis proved to me that they deliver quality products with a convenient online shopping experience for all my weed-buying needs in Canada. Oh, and their prices are great, hard to beat in Canada in fact.
I wanted to test this dispensary out and see for myself why so many Canadian websites rate West Coast Cannabis as the best online mail order weed platform in the country. Websites like The Chronic Beaver has West Coast Cannabis in their #1 spot. The same goes for Budhub Canada where they gave them the #1 awarded for Best MOM Dispensary (Mail Order Marijuana) in 2021, and in 2022. We shall soon see what happens in 2023 when 2024 rolls around. Reddit also has a high regard for this dispensary and same as their discord.
In this comprehensive review, I am drilling down into the various aspects to unveil why West Coast Cannabis is rated as the best online dispensary in Canada. To support this, and as weedsnob I had to see for myself and ordered some of their top-shelf AAAA weed to see what all the hype is about, make sure and check out my critiques and ratings in my final recommendation.
About West Coast Cannabis Online Dispensary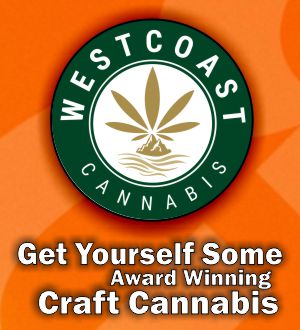 Trusted Online Weed Dispensary in Canada
West Coast Cannabis has gained a reputation as a trusted and reliable online weed dispensary in Canada. With years of experience in the industry since 2016, they have established themselves as a go-to source for premium-quality cannabis products. Their online reviews are extensive with over over 40 reviews on Budhub Canada

, and over 650 reviews on Trust Index

resulting in a 4.8 out 5 star ratings. Lastly, on their own website, they have over 4000 reviews

, but they could be self serving for all I know, so take those reviews with a grain of salt.
Variety of Cannabis Products: From Budget Buds to AAAA + Craft Cannabis
At West Coast Cannabis, they believe in offering a diverse range of cannabis products to cater to the unique needs and preferences of their customers. They also provide a variety of other products such as concentrates, edibles, topicals, CBD oil, and vape pens. Whether you prefer to smoke, vape, eat, or apply cannabis topically, West Coast Cannabis has something for you.
From Budget Buds to AAAA + BC Craft Cannabis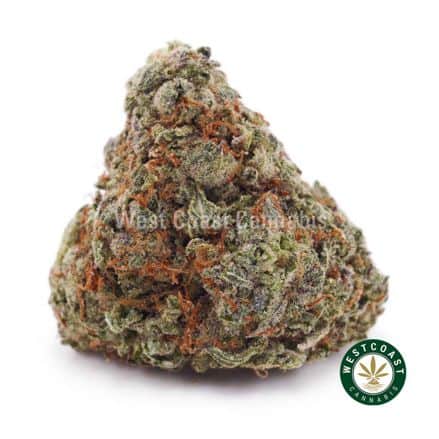 West Coast Cannabis online dispensary is a sanctuary for every cannabis enthusiast, offering a treasure trove of quality flower to fit any budget. Their inventory is a rich spectrum ranging from budget-friendly buds for the cost-conscious consumer, to the epitome of BC craft cannabis with their AAAA+ grade offerings.
The beauty of West Coast Cannabis lies in its commitment to quality across the board, ensuring even the budget buds deliver a satisfying experience. However, for the aficionados seeking the zenith of cannabis craftsmanship, the AAAA+ strains are a sensory journey into the epitome of botanical excellence.
Each tier is priced to accommodate the varying financial capacities of their diverse clientele, embodying the essence of inclusivity. West Coast Cannabis has truly mastered the art of curating a robust and varied flower menu, ensuring every customer, irrespective of their budget, has access to the magnificent world of quality cannabis in Canada.
One of  the Largest Menu Offering in Canada
West Coast Cannabis stands as a hallmark of variety with one of the largest menu offerings among online dispensaries in Canada. Their extensive catalogue is a testament to their understanding of the diverse demographics they serve in Canada. Whether you're a medicinal user seeking relief, a recreational consumer exploring new sensations, or a seasoned connoisseur with a discerning palate, West Coast Cannabis has something for everyone. The sheer size of their menu spans across a myriad of strains, edibles, concentrates, CHD, vapes and accessories, each meticulously curated to cater to different preferences and needs.
The inclusivity in their product range reflects a conscious effort to provide every patron with a tailored shopping experience, irrespective of their cannabis consumption level. From the budget-conscious buyer to the luxury-seeker, West Coast Cannabis' expansive menu is an open invitation for all demographics to explore and find exactly what they seek in the vast and vibrant world of cannabis.
Excellent Promotions and Deals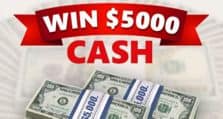 Above all, West Coast Cannabis is committed to providing products of the highest quality and ensuring a convenient online shopping experience for their customers. To support this they offer amazing discounts, VIP rewards, monthly $5000 cash prizes, constant flash coupon codes and so much more. The best page I found for West Coast Cannabis coupon codes

, was on The Chronic Beaver, that dude is one serious stoner I must say!
Fast and Discreet Free Shipping
West Coast Cannabis understands the importance of privacy when it comes to purchasing cannabis products. That's why they offer free, fast and discreet delivery for all orders, no matter the size. They offer free shipping on orders over $150.
When you order from West Coast Cannabis, you can rest assured that your package will be shipped in a discreet and secure manner, protecting your privacy and ensuring a seamless shopping experience. You can expect your delivery arrive with in 1 to 4 days depending how close you live to British Columbia.
Excellent Customer Support
West Coast Cannabis has a dedicated customer support team that is available to assist you with any questions or concerns you may have. Their friendly and knowledgeable staff are committed to providing exceptional customer service and ensuring your experience is nothing short of amazing. I had quick support via their online chat service, my strain questions were answered competently, and I was testing them!

Who Is West Coast Cannabis Best Suited For?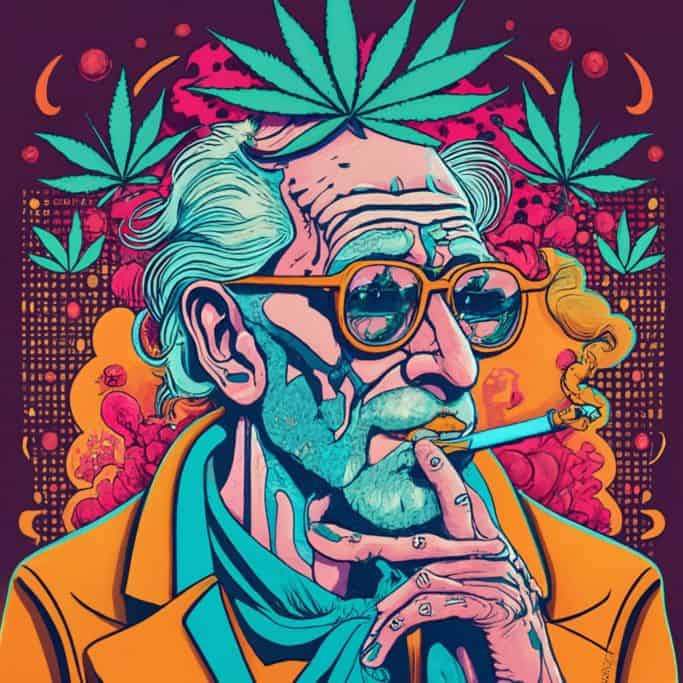 West Coast Cannabis caters to a diverse range of individuals seeking the finest cannabis products available and for those seeking budget friendly options.. Their offerings are also ideal for medical marijuana users in search of relief and need to order their marijuana in bulk – West Coast Cannabis offers discounted prices when you buy large quantities of flower and or concentrates. Lets not forget about the recreational users in pursuit of an exceptional experience – West Coast Cannabis fits the bill.
Examples of individuals who can benefit from their products include:
Seniors who are new to cannabis and want to try an arrangement of products including CBD oil, topicals, and edibles.
People seeking relief from chronic pain or similar illnesses
Individuals seeking relaxation and stress relief
Artists and creatives like me who are aiming to enhance their imaginative capacities
Social enthusiasts looking to elevate their gatherings with infused delicacies.
Groups of people who want to save money and leverage their bulk discounts.
West Coast Cannabis Dispensary Review: Pros and Cons As I see it
Pros:
Wide Product Selection:

West Coast Cannabis boasts a broad range of products encompassing different strains, edibles, concentrates, CBD and accessories. This variety caters to a diverse clientele with varying preferences.

Educational Resources:

The dispensary provides valuable educational resources through its blog, aiding customers in making informed decisions regarding their cannabis purchases.

User-Friendly Website:

The website is well-designed with an intuitive organized interface, making navigation, product selection, and checkout a breeze for customers.

Transparency:

Detailed strain descriptions, including the THC/CBD content and other relevant information, reflect a high level of transparency which is essential in building trust.

Positive Customer Reviews:

A significant number of positive testimonials indicate a high level of customer satisfaction with both the product quality and the service provided.

Compliance with Regulations:

West Coast Cannabis adheres to Canadian cannabis laws, ensuring a safe and legal shopping experience.

Discounts and Promotions:

The dispensary offers various discounts and promotions, providing value for money.

Secure and Discreet Shipping:

They ensure a secure and discreet shipping process, safeguarding customer privacy.

Excellent mix and match ordering options for weed, concentrates, and THC and CBD edibles.
Cheap weed pricing with even better pricing with bulk weed orders
Cons:
Limited Information on Product Origin:

There might be limited information regarding the source or origin of the cannabis products which some customers might find lacking.

Shipping Costs:

Shipping costs on smaller orders could be a concern for some customers, especially if they are situated far from the dispensary's location.

Inventory Availability:

Like many online dispensaries, there might be instances where desired products are out of stock, which could be inconvenient for customers if they decide to wait for a restock.

Response Time:

Depending on the volume of inquiries, the response time for customer service might vary, which could be a potential area of improvement.

Limited Physical Presence:

For customers who prefer in-store experiences, the lack of physical storefronts might be a drawback.

Variability in Product Potency:
Credit cards are not accepted that makes it more difficult for customers to place orders.
 Customer support staff sometimes do not speak perfect English.
FAQ's
If you are considering placing an order, here are some top FAQ's you should know first. Read all of West Coast Cannabis FAQs here

.
What are your open hours?

Orders can be placed at anytime, however orders placed before 1PM PST, typically will be sent out same day, orders placed after 1PM PST will be sent out the following day. Orders placed on the weekend, will be sent out the following Monday. Email/Live Chat hours are Monday – Friday from 9AM – 7PM PST

Can I order outside of Canada?

Sorry, West Coast Cannabis can only ship to Canadian addresses.

What about refunds and exchanges?

All consumable purchases are final, no refunds or exchanges. Non-consumable related issues will be looked at case by case.

What about payment methods?

Currently, they only accept Email Transfers.

How long does the delivery process take?

They strive to deliver your order within 1-3 business days.

Is cannabis is legal in Canada?
What Customers Are Saying
As previously mentioned, there are many thousands of good reviews online for West Coast Cannabis dispensary, here are 5 of their most recent ratings and reviews:
Space Runtz AAA Strain Rated 5 out of 5: Jackson Robertson (I'm enjoying it very much. Puts me in a good mood. First kick gets intense but mellows out really nice."
Zkittles AAA Strain Rated 5 out of 5: Tim Banner (This definitely had me on high alert so Id say mental focus and clarity is amazing.
Grape Runtz AAA Strain Rated 5 out of 5: Tim Banner (Just a nice trip down carefree lane! Will just put a smile on your face its amazing."
"West Coast Cannabis' tinctures have truly transformed my creative process." – Sarah J.
"I have tried various dispensaries, but West Coast Cannabis stands above them all." – Mark R.
Overall Value
West Coast Cannabis emerges as a paradigm of value in the Canadian online dispensary arena. Their pricing strategy is a breath of fresh air, especially for medical marijuana users who often require their cannabis products in bulk. West Coast Cannabis doesn't just offer competitive pricing, they take a step further by providing some of the best bulk purchase options available online. This approach significantly reduces the cost per unit or gram if you will, making it a financially viable solution for all users.
Moreover, despite the attractive pricing, there's no compromise on quality. The dispensary ensures that every product, regardless of price, meets a high standard of quality, ensuring that every dollar spent is matched with value. Through a blend of affordability and bulk purchase options, West Coast Cannabis addresses the budgetary concerns of medical marijuana users, making quality cannabis accessible without breaking the bank. In a market where pricing can often be a barrier, West Coast Cannabis breaks the mold, reinforcing its position as one of the most cost-effective online dispensaries in Canada.
Conclusion: My Ratings and Final Recommendation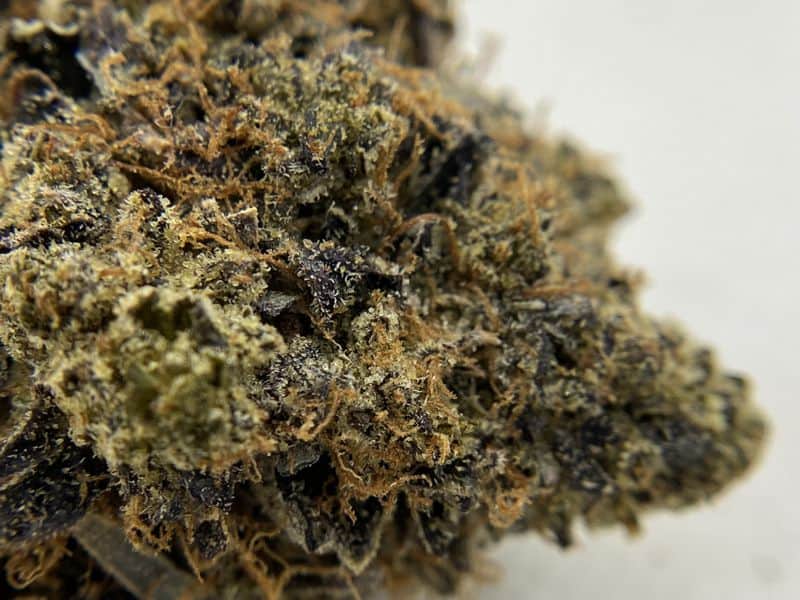 Ratings:
I ordered 7 grams from their AAAA offerings of Island Pink Kush

. The bud was excellent, hard with lots of terps and visible crystals, and man was it potent. The service as mentioned was top-notch, and my order arrived in 2 days flat. Almost a 5 star experience all around.
Customer Service: 5/5
Delivery Service: 5/5
Bud Potency: 5/5
Bud Look and Feel: 4/5
Flower Aroma and Taste: 4/5
Overall Score: 4.6/5 Stars
My Final Recommendation:
In this thriving market, West Coast Cannabis unquestionably ranks supreme as the best online dispensary in Canada. Choose them as your trusted partner to embark on a journey of superior cannabis experiences. Whether you seek medical relief or recreational pleasure, buy your weed online from Canada's #1 dispensary and discover like I did the reason behind their repeated dominance.
---
Here is a great video about cannabis in Canada with some history:
Recent Posts
link to How Bubble Hash Is Rated (1 To 6 Scale)
Discover how bubble hash is rated on a 1 to 6 scale. From texture and color to aroma and potency, learn the key factors that determine the quality of bubble hash. Whether you're a seasoned cannabis...
link to What Is The Most Popular Style Of Hash?
Looking to learn about the most popular style of hash? This article explores the different types, from traditional to bubble hash, and reveals the people's favorite. Join us on a journey through the...